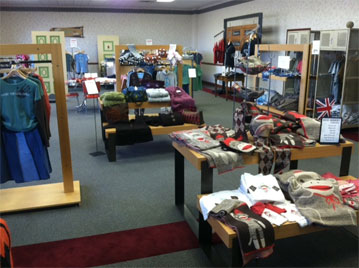 Green 3 was excited to open its first retail location in September of 2011. Located at 2325 State Road 44 in Oshkosh Wisconsin, the store spans over 1000 square feet and is dedicated to all things Green 3.
On any given day customers can expect to find the newest items of the season, sale merchandise from the prior season, and clearance merchandise at incredible discounts. Set within our corporate offices, the "company store" is a great way to learn and experience the Green 3 brand vision. In addition, the store features products from brands that we admire, with items that compliment the green 3 product offering and mission.
Store Hours
Monday: CLOSED
Tuesday: CLOSED
Wednesday: 10:00a.m.-5:00p.m.
Thursday: 10:00a.m.-5:00p.m.
Friday: 10:00a.m.-5:00p.m.
Saturday: CLOSED
Sunday: CLOSED
or By Appointment, please call (920) 235-1288